XY4405 500ml machine made balloon wine glass bulk price
Deep bowl balloon design allows gentle rotation, enhanced aroma and flavor profile of the ideal wine glass, perfect for hosting discerning guests you want your wine to taste exquisite - this glassware is available.
Modern design allows the ultimate aroma and flavor to unlock for the perfect taste. A set of 4pcs colored box packs is a great value and builds and blends your existing glassware collection, evoking more expensive luxury beverageware including 17 ounces of wine glasses made without lead and high-quality Sodalime.
each piece comes with a tapered edge that guides the wine to the front taste and highlights rich fruit while easing acidity, in addition, it also helps to withstand harsh commercial use environment durable and dishwashing machine safety fast; To learn more about different wine glass styles, please visit our website home page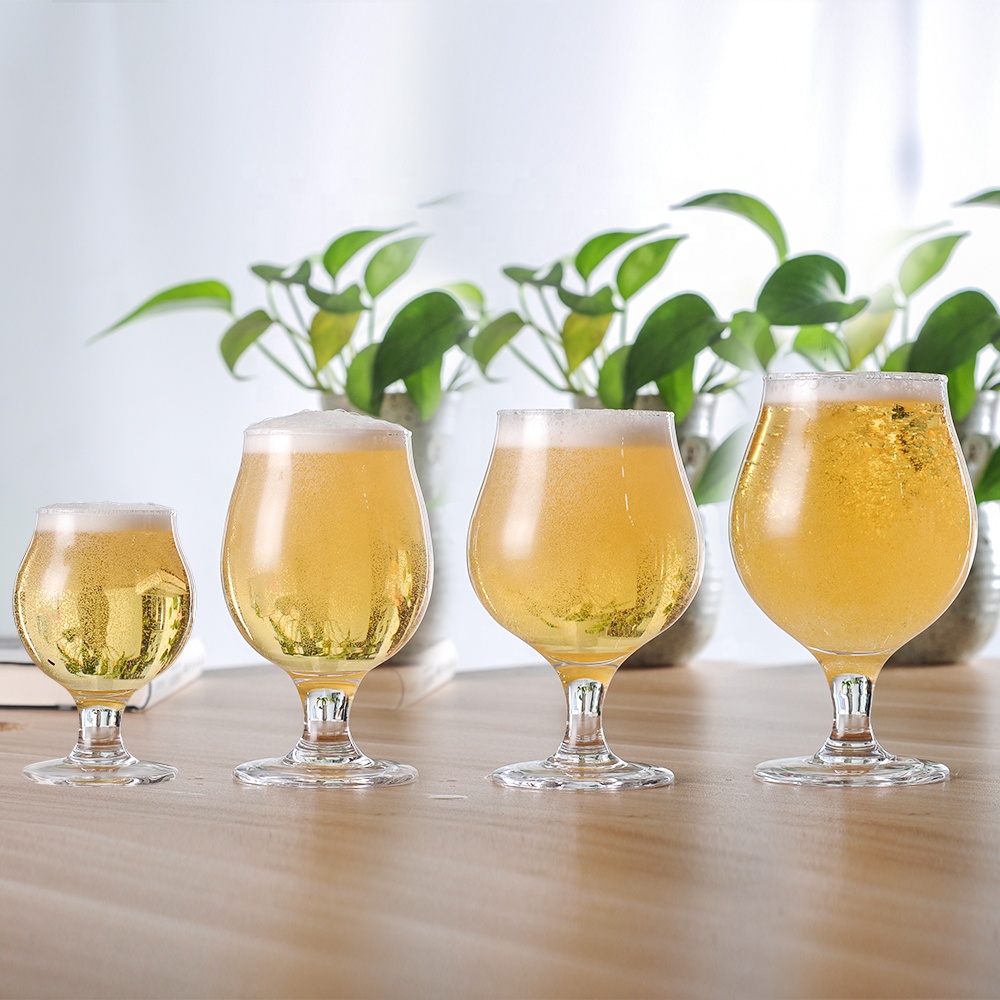 XY4405-1 700ml 23oz crystal gin tonic glass stemware
If your favorite drink is Gin and Tonic, you are must looking for the perfect Gin and Tonic glasses.There is a new kind of glass perfect for Gin and Tonics, known as the Copa glass. It looks like a balloon wine glass, but much bigger in capacity.
The stem has a spular shape, like a balloon wine glass. It is the ideal glass for gin and tonics because it captures the aroma of gin with smaller openings, but the large bowl allows plenty of ice and lime to enter the glass to enhance the taste. Shape also helps prevent ice from melting quickly, which is important for keeping your drink free for longer.
XY4405-2 20 oz gin tonic glass with green colored stem
This balloon glass will light your bar,home or party for sure when catering your guests. The unique colorful accent on glasses is not only a fashionable trend but also helps to serve a Gin Tonic or other Gin based long drinks in this bowl shaped vessel.
This handmade crystal tin tonic glass comes with rounded off rims, thick walls, and relatively short stem, the length of 10cm stem is quite appealing with a green colored painting and keeps the long drinks like or beer cocktails or red wine eye-catching.
The wine base of this glass avoids water puddles when washed upside down.