D050 50ml machine made custom shot glasses with pearl bottom
1. 5cl capacity, a perfect size for shot glass, no matter for tasting or quick drinking
2. Pearled bottom makes it more elegant and unique,different from regular plain shot glass
3. To customize your shot glass with anything you want to print or carve like humorous notes, drinking water famous words, event details, and more.
4. Decorative shot glass is perfect gift for mom and dad husbands, wives, siblings, friends and more We offer gifts for your birthday, wedding, bachelor or bachelor party, anniversary, award presentation or retirement.
5. The surface of the permanently carved glass looks more like a truly unique gift. Our fast fast delivery time enable you to complete your purchase plan very soon.
6. Further decoration like color painting,frosting, laser etching is available.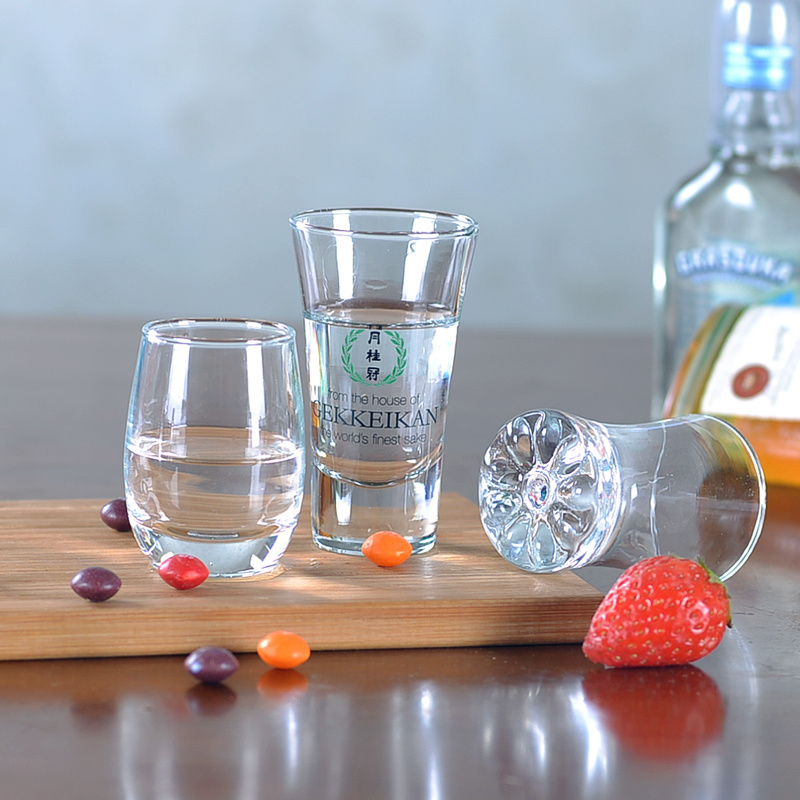 D18-4c 2oz machine made straight sided colored shot glasses
This set of six pieces shot glasses is a stylish choice for high-end parties, dinner parties or everyday entertainment and an outstanding complement to the family bar service range. Every single shot glass features a classic design, marked by a thick glass base, and large round walls that resist shaking and overflow.
Made of clear glass, these containers blend seamlessly with existing bar utensils, sticks, appetizer boards and other hosting essentials. What's more, its sleek top ring and 2.25 oz capacity - ideal for sizes, available in a variety of wines - allow toss back favorite shots easily. Beat me with banana lilies, coffee lilies and Irish cream. Layer the equal amount of ingredients in the order listed to ensure slow pour-out and carry the liqueur along one side of the inner glass wall. Enjoy! On the table, in the kitchen and around the house, the palace offers a variety of high-quality consumer glassware products, are beautiful...
· 7cl shot glasses are made of premium glass material
· Serving your shooter in a tall glass is the ideal way, and this 2 oz. tall clear shot glass carries a little more than a standard short glass.
· layers are exquisite with a variety of cutlery and dining table settings.
· Stylish family bar series in addition to this classic heavy sham design is essential for bars, great weddings, warm rooms, or host gifts.